Flamingo twist- Daily Painting 287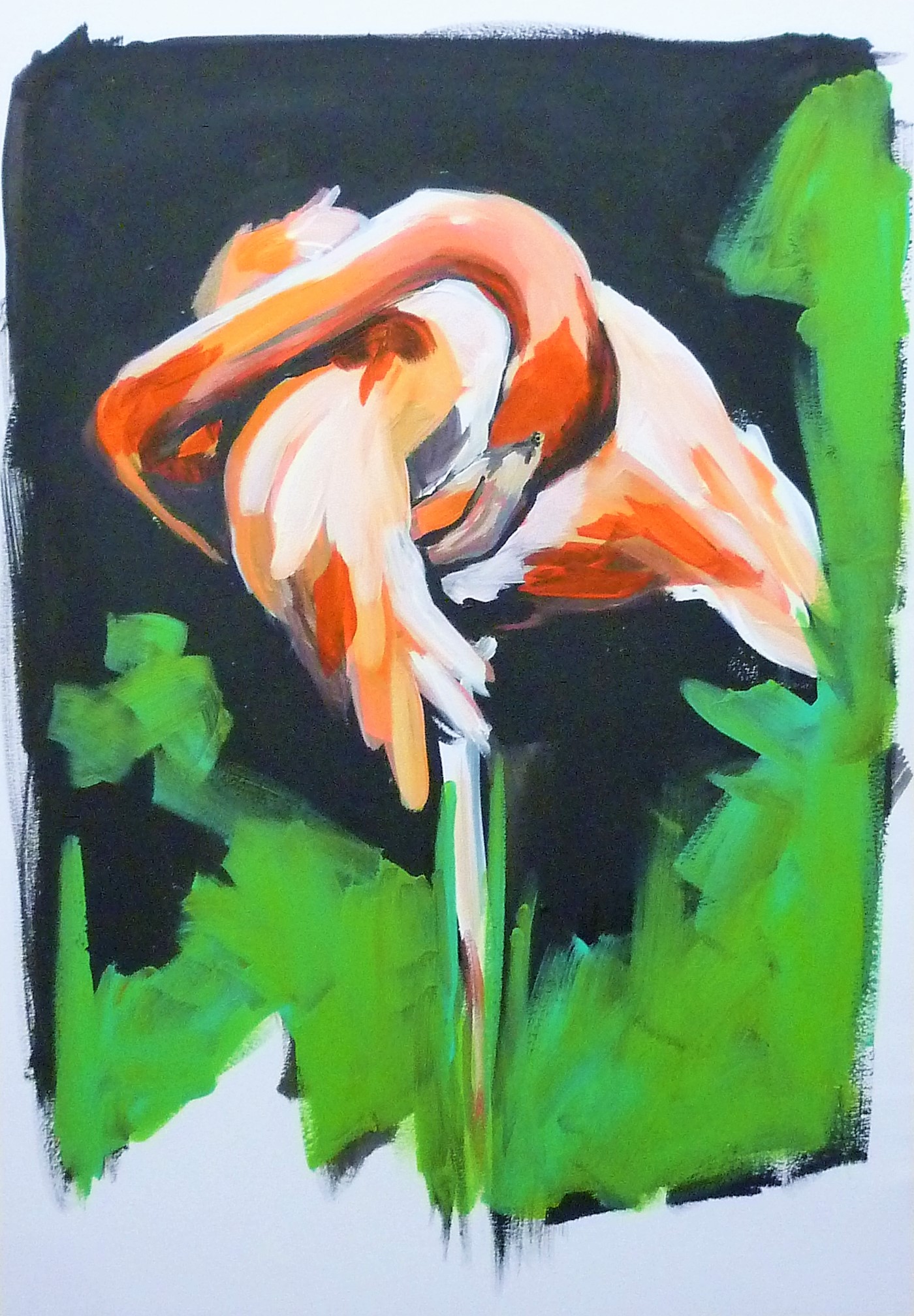 Flamingo twist- Daily Painting 287
Free UK Delivery, International shipping prices vary.
Original Acrylic painting on paper. This piece was painted on 14/10/2018 in Bristol, making it the 287th creation of the year.
Flo's aim on this painting was to keep the brushstrokes minimal and try to create a real sense of light,shade and vibrancy.
The Artwork is hand signed by the Artist.
The Artwork will be mounted using a Soft White mount. The overall dimensions will be 50cm x 70cm (The painting is approximately 37cm x 57cm) allowing you to easily choose a frame of your choice once you have it in your desired location.
The images shown may not be true to scale, as they are for illustration purposes only, the Artwork comes mounted NOT framed. If you do wish to have your painting framed then please contact us directly in order to receive a quote for this.
The Artwork is hand signed and dated by the Artist.
All pictures of Original Daily Artworks are unedited and sold as seen.
Please allow up to 7 days to receive your order. (UK order turnaround- international with vary)
All artwork ©Florence Lee & co and may not be redistributed without permission.
sold out